One of the most important realizations that we have during this pandemic is the fact that although we have been providing relief to the communities we serve, most of them are still poor. That begs the question, "How do we move forward as an organization in such a way that our impact is more sustainable and long-term?" And if our chapters and membership are growing, how do we actually translate that to meaningful and lasting change?"
This gave birth to the Community Empowerment Program (CEP). The idea is to leverage our growing Facebook groups and community membership online and translate it into actual meaningful impact or change in the community. That we don't just grow in numbers, but we can translate it into hands and feet who actually can do the hard work of creating change.
With 5 participating chapters last September to November 2020, the goal was to have a successful prototyping of at least 1-2 proposed enterprises. We are happy to announce that we have a 5/5 success rate in this program which is simply amazing.
The Community Enterprises born out of CEP 2020:
Here is an overview of the enterprises built by each participating chapter through the first-run of our program: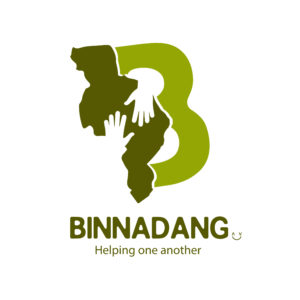 Team CAR's Binnadang 
With the creation of an e-commerce platform as a goal, Binnadang aims to partner with locals to produce and feature high-quality and competitive local products in the market for an economically-empowered Bayyo community in Bontoc, Mountain Province.
Seeing the lack of employment opportunities in their small town as well as the lack of market access to the produce and products in their area, the team started an online platform where they can showcase Bayyo products and connect them to a larger market being in the digital sphere. 
For starters, the team chose to empower mothers from the Bayyo Bontoc Mommies Inc. who are skilled in making Miki-Veggie Noodles by reviving their production. Aside from helping the women's association improve their marketing and operation system, the team also facilitates selling their products online so the mothers can have additional income for their families. The team started training interested youth in their community to learn this craft as well as an additional source of allowance when they have the time.
In the future, this community enterprise aims to make and feature more uniquely-Bayyo products. For now, they are making use of Facebook to connect to a larger market, but in the future, with more products onboarded on their platform, their long-term goal is to start their own e-commerce site, increase the income opportunities in Bayyo, and bring more revenue to the families in their community – living up to their name "Binnadang" a Kan-kanaey word meaning "helping one another". 
To know more about Binnadang, you may visit their Facebook page and Instagram account.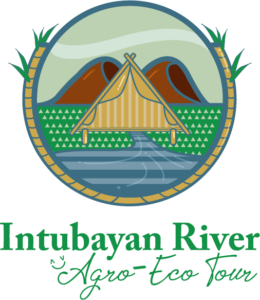 Team Negros Occidental's Intubayan River Agro-Eco Tour 
This social enterprise aims to restore and promote the Intubayan River in La Carlota City as a space of cultural identity and collective memory through volunteerism, cultural activities, and awareness campaigns. Through the Intubayan River Agro-Eco Farm, the team aims to provide sustainability to the Intubayan River Rehabilitation and provide a livelihood for the community through agro-ecoutourism.
With the pandemic still in context, the Intubayan Agro-Eco tour is parked due to covid restrictions especially in tourism. But during the time off, the team took the opportunity to apply for several grants so they can seek funding for preparations before their launch. Earlier this year, they also secured a partnership with WWF Philippines where they built an innovative foodhouse which aims to promote a sustainable way of farming and food security in the community of Brgy. Balabag, Negros Occidental. 
As a way to adjust with the current context, the team also decided to scale down the whole tour to a small cafe near the foodhouse for now which aims to serve Negrenses who have taken a liking to biking and who pass by their area a lot, making use of the beautiful view of Mt. Kanlaon as a backdrop. The bikers and other visitors can also pick their own vegetables from the foodhouse nearby if they decide to have a salad. This initiative shall help coffee farmers in Brgy. Balabag as well as youth who would like to earn an extra income. In the future, they would like to scale up this area not just as the first stopover in their agro-eco tour but as a cultural space where tourists and locals can rest, grab a cup of coffee, and listen to local bands and poets.
To know more about the Intubayan Agro-Eco Tour, you may visit the following links: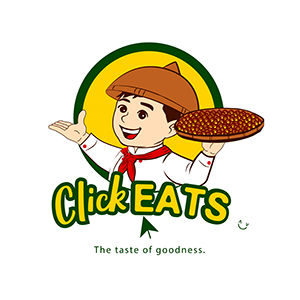 Team Romblon's ClickEATS
ClickEATS aims to help build a more resilient Alcantara through the empowerment of jobless mothers by partnering with them and creating a top of mind food establishment in the province of Romblon. 
The team observed that there are a handful of mothers who are great cooks but they usually just wait for events in their town to earn an income. Seeing that there are very few establishments who deliver food in their community especially in the context of the pandemic, the team saw the opportunity to create a food delivery service that will optimize the culinary skills of these unemployed mothers and provide income opportunities for them. Now, with ClickEATS established, not only are the people of Alcantara given more food choices delivered in their doorsteps, these mothers also don't need to wait for birthdays and fiestas anymore to earn but they now have a constant source of income to provide for their families earning 8,000-10,000 PHP monthly.
To know more about Clickeats, you may visit their Facebook page.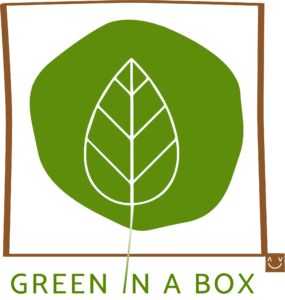 Team Sorsogon's  Green in a Box 
Green in a Box aims to promote vegetable farming as a sustainable source of income for people in the rural communities. Sorsogon, located near coastal areas, relies on the importation of vegetables and food from other provinces because they used to believe that their land is not good enough to grow crops. Through Green in a Box, Team Sorsogon aims to establish a supply – demand chain so Sorsoganons would be empowered in utilizing their idle lands to ease their problem in food production. Through this project, the team also hopes to provide an additional source of livelihood for the people as well as to educate their community about clean and healthy living by consumption of both farm-fresh and home-made healthy food. 
From the five farmers that they onboarded last November 2020, their partner-farmers have now grown to 46, most of which are even members of 4Ps families. As of March 2021, they have harvested almost 300 kilos of vegetables too, the current allocation of which is as follows: 10% of it is dedicated for the farmer's personal consumption as they have kept parts of the harvest as food for their families, before turning the rest of the 90% left as produce to be sold during their Market Day.
Once the technology and funding permits, the farmers plan to develop more preserved food to be sold not just in their community but also to be sent in other parts of the Philippines as goods sold online for bigger income.
To know more about Green in a Box, you may visit their Facebook page.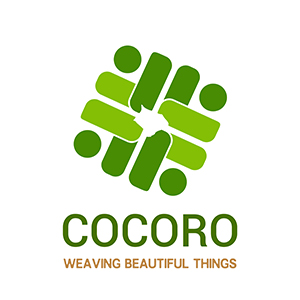 Team Palawan-Rizal's Cocoro
Cocoro hopes to bring development and change by reviving and bringing support to their island's weaving community.
Before the creation of the community enterprise Cocoro, the mother-weavers would only make 1-2 banigs per month which they would sell to nearby islands at such a low price, just enough to get by. But even then, their prices were asked to be lowered, to which they used to agree to just to have money to bring back home for their families. 
However, now organized together by Team Palawan-Rizal, they are now a group of 35 mother-weavers working together for orders averaging around 45 a month sold at 1,500 PHP-1,800 PHP depending on the size. This is a huge leap from the scarce orders they get before and is now a constant source of their income having been connected to a larger market way beyond their island-barangay, not only in a national scale but in an international one even getting orders from our kababayans from other countries wanting high-quality and hand-woven banigs.
Currently, two weaving centers are being built in the island of Cocoro to serve as the place where mother-weavers can do their craft instead of the kubos by the beach. This is also the space where they can get together and learn during training sessions that different institutions can give to help improve their skills and to even expand the products that they're making. 
To know more about Cocoro, you may visit their Facebook page and Instagram account.
If you're interested to support our program or become one of the participants,